Social Media Management and Advertising
JeMarketing can assist you with all aspects of social media management and advertising, from setting up business pages to an advanced advertising campaign.
Social Media is a great way to reach your customers on platforms they use regularly. From Facebook to Twitter, Snapchat to LinkedIn, and Pinterest to Instagram, we have a social media solution to take your business to the next level. We use proven strategies to spark interaction and engagement with a target audience and work hard to understand your business and target audience to build a strategy that meets your needs.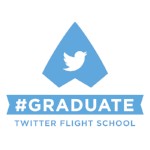 Big thanks to JeMarketing for coming up with and implementing our new Facebook campaign, she really seems to have a handle on this!
Andrew Davis, Rough Justice