So you've set up a social media business page, the first thing you are told to do is invite your friends to like your page. If your friends were your customers then you'd be laughing and would have no real need for marketing. How do you find customers out in the big wide internet world?
With over a billion and a half users active monthly on Facebook, with 319 million monthly active users on Twitter, not to mention the active users on the many, many social media platforms available out there. 70% of Facebook users check their accounts via mobile phone and it's reported that the average person views Facebook on their phone 14 times a day. In general people use an internet connected device 34 times a day for all kinds of internet activities. Where are these people hooked to social media and smartphones, and why aren't they liking your social channel and buying your products?
Why should you use paid social media?
The vast numbers of users speak for themselves but, more importantly, with the granular targeting and a whole heap of data, you can serve adverts to users that are relevant to them and adapt your campaigns in real time. The recent changes to bidding structures mean you only pay for the action you desire, so if your goal is to drive conversions, you will only pay for those conversions and not every action a user takes when interacting with your paid social media campaign.
By using paid social, you are able to increase your reach and attract users who may not have considered your brand previously. Once your targeted user has interacted with your paid social media campaign, their connections will see this and could potentially be interested too in your offerings (keeping up with the Jones').
It is not uncommon for your paid advertising campaign to generate organic engagement and in theory drive 'free' sales. This activity could also increase your social following, for example, a user likes your ad and five of their friends see this in their news feed, then one of those friends interacts with your post organically and five of their friends see this interaction. The interactions with your ads will continue, raising your brand awareness and status amongst the untapped audience out there.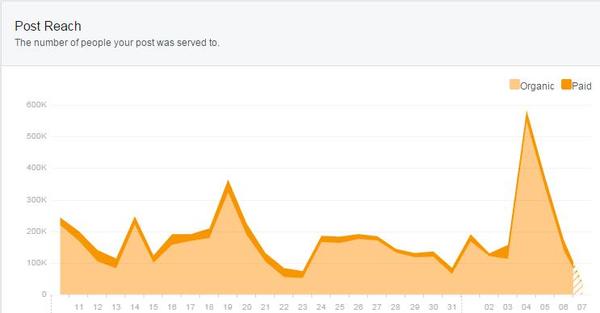 Setting goals and budgets
There are lots of options when it comes to paid social targeting, that by using the right strategy it is almost difficult to fail. As long as you have a clear understanding of your desired outcome, and your audiences' locations, you have the foundations for a great paid social strategy. Guess work will not suffice and it's imperative that you research to find out where your customers live and what they are interested in; your media agency will be able to point you in the right direction. Decide on your goal such as sales or new business leads as without a clear goal you will be hitting your head against a brick wall. There is so much content out there in the fast-moving world of social media, you need to be able to stop a user in their timeline and take notice of what you have to say.
Set an appropriate budget; don't throw money at paid social for the sake of doing it. Decide what a conversion is worth to you and think about what your ideal return on investment looks like.
Creating great content
Let your audience guide your content. What do they want/need? What are their values? By creating content tailored to your audience, you become more sharable and relevant to them; this enables them to build an affinity with you and allows you stand out from the crowd.
Always remember that your audience must be able to picture themselves with your product or service, very important when it comes to writing copy or selecting creative as you don't want to alienate users - you never know who you might offend or put off with the wrong image or headline.
Be responsive and if you don't have the right resource, don't do it!
Make sure your activity is timely and don't wait weeks to jump on the band wagon. The dress is a good example; a Scottish singer/songwriter, Caitlin McNeill, posted an image to Tumblr on 25 th February 2015, asking people whether a dress was gold and white or blue and black, even celebrities were getting in on the debate.
The original post didn't mention Roman Originals, the maker of the dress, so the brand had to be quick off the mark. Roman Originals took to its social media channels, putting out reactive content utilising the already trending hashtag #TheDress. They had an online and offline campaign live within 24 hours of the first mutterings and debates.
Roman Originals saw an increase in sales but capitalized on this from a brand engagement perspective. Site visits increased to 1.2million with an increase in product detail views of over 3,000% on the day.
Being responsive and having the appropriate resource to deal with comments and complaints is of paramount importance as this can quickly escalate and ruin your reputation.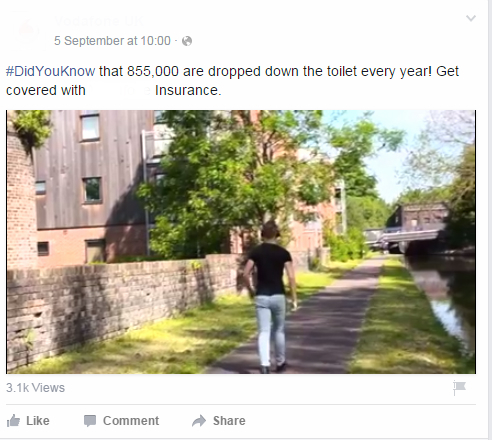 A recent post by a mobile phone network received 114 customer complaints in less than 24 hours. All had very little to do with the content of the post as customers used the post as an excuse to vent their frustrations: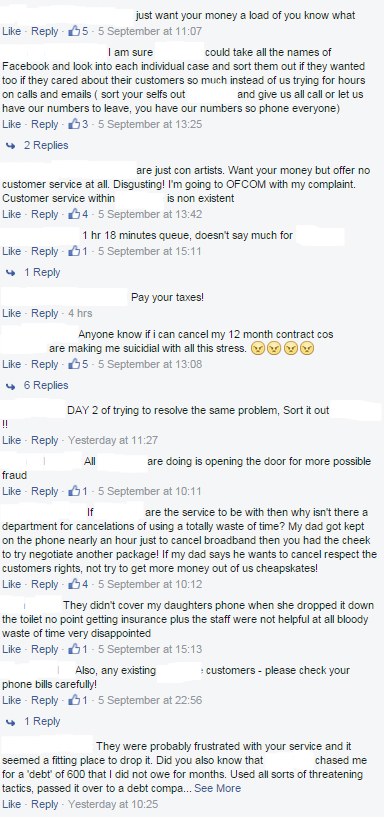 It took the page over 24 hours to respond to these comments and their customers were getting increasingly frustrated with each new comment. When the company finally replied, they did not address the barrage of complaints and angry comments; they tried to answer every comment with an all-encompassing post: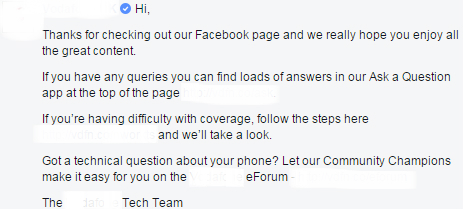 Needless to say, this failed quite spectacularly. Here are some of the responses they received: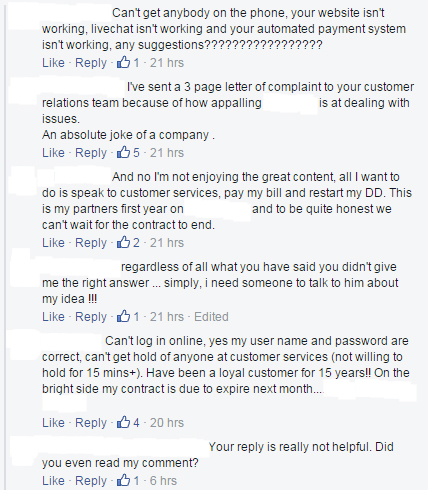 Using social media effectively

By using paid social effectively, you'll be reaching all of those social media addicts who are ready to be influenced, gain an increased following and improve brand affinity, loyalty and conversions and create a buzz around your product, service or brand.

Contact JeMarketing if you'd like to find out more about how paid social media can help your business.