Email marketing doesn't need to be the art form that it is made out to be, but you do need to do it right.
I skim through my emails a few times a day and delete the majority of them, for many reasons. Mostly because I had signed up for a newsletter years ago and I can't be bothered to click the unsubscribe button or I bought something as a gift and this enrolled me into a marketing list. These products are no longer relevant to me or it's just junk.
The first thing you will hear about email marketing is 'build a list'. How do you build a list that conforms to the upcoming data protection regulation changes? Well, an individual must have opted in to receive marketing communications from you; you can't just add them to your list because they once sent you an email or bought something from you. As a start-up, creating a list seems like an impossible task! You have a data capture form on your site that offers your visitors the chance to sign up to receive your news. Before long you have 15 people in a list, is it worth spending the time building a pretty email for those people?
Building a list
Do not pay for a list! These are likely to be low-quality email addresses that will have a high bounce rate. You can pay to build your own list; this is completely different from buying someone else's.
Through the wonders of Facebook, you can create an advertising campaign known as lead generation. In this type of campaign, you can build a form that gives you all the information you need to add users to your secure database. You know that if they have filled in the form then they have a seed of interest in your business.
Less is more - just get the information that you need. Building a list is hopefully the start of a beautiful relationship together so don't scare them away in the first encounter. Remember, you don't need to know their inside leg measurement to have them as part of your list. Think realistically. You need their email address to email them, it might be nice to personalise the email so maybe ask their name. Do you need their full address or will a postcode do? You can gain more information as your progress through the relationship from prospective customer to loyal customer. Don't ask for information that people are protective over i.e. household income, number of children etc; again, this will send them in the opposite direction.


Storing your list
Security is key! An Excel spreadsheet on your laptop is not good enough! If your house is burgled and your laptop with your database on the desktop was stolen, you could be in big trouble under data protection regulations. There are a few free customer relationship manager tools available on the market; these are likely to have adequate protection to ensure that your data is safe. It is your responsibility to check this out. HubSpot offers you the function to store 1 million contacts for free - they are quite well known so you could assume that your data will be safe but don't assume! Do your research over data loss liability.

So I have my list and now what?
Now it's time to get your creative juices flowing. I'm sorry but a Hotmail email just isn't going to cut it. You need something with the wow factor. There are a few free to use email services out there that will allow you to build a professional email with no coding required and send this out to your list. Here are my favourites:
The new business package is free and allows you to send branded emails to 2,000 subscribers and up to 12,000 emails per month. You don't need coding experience to build an email and you are able to set up automation rules with a free account, meaning that you can trigger email sends based on the rules that you set up. With a reporting dashboard, you are able to see what interactions your emails have received in order to optimise your future emails to maximise on performance.
Offering a free start up package that allows you to store 5,000 subscribers and send up to 15,000 emails per month. There are free email templates available that allow you to build upon what is already there and brand your emails appropriately. This service also has a reporting dashboard that allows you to track performance. There are added extras, as with all 'free' systems out there, the basic package should be sufficient for a small business.
So you've built something beautiful and you have a list...
Get your email read!
The first thing you see when you receive an email is the 'from'. I read emails that don't have fluff or emojis in the name (who does that anyway?) Set your 'from' name as something that stands out, like your brand name, nothing more complex.

Next, you read the subject - again less is more. 'We've noticed that you haven't been to our site in a while, come back for 5% discount' is too long! This can be cut to 'we miss you, have 5% off on us'.
Digital marketer put together this list of the 101 best email subjects of 2016, take a look and see which stands out for your business.
Now think about the content of your email, keep it brief, break it up with images and scatter your call to action throughout.
Anything below the fold is likely to be missed - all the key information should involve no scrolling. Link out to your campaign or offer page within the first paragraph and use links and buttons which are big enough for the average thumb to click without the need to zoom in. Remember that the majority of your customers read emails on a mobile device so make sure you test your email for mobile email clients.
Don't just settle for one link to your page, link your images to the relevant section of your website and use text links and call to action buttons too.
Not everyone will be able to view your beautiful email so make sure you have a plain text backup that is well formatted for those who cannot receive a HTML formatted email.
Make your emails informative as well as conversion driving, that way a subscriber will engage with your content when they are not considering making a purchase. This increases brand awareness and more importantly brand recall, they'll remember you when it matters!
When to send an email
Don't just wait until you have something to say. Regular emails that are interesting to your customer mean that they'll look out for you. If you only email every other month and it's self-promotional, your customer will lose interest in you fast and you're likely to end up in the junk folder. Understand when your customers are looking to hear from you - use analytics to test and learn on the best open rate times and create an email schedule. Make sure it is manageable and that you have enough content to share.
Think about when your site receives peaks in traffic and when your sales or conversions come in. Is there a pattern? Do you get traffic spikes on a Thursday but sales on a Tuesday? It is likely that your customer enters into a consideration period and thinks about your service for a few days. By understanding this behaviour, you'll understand when to best reach them and help push them along the conversion funnel subliminally.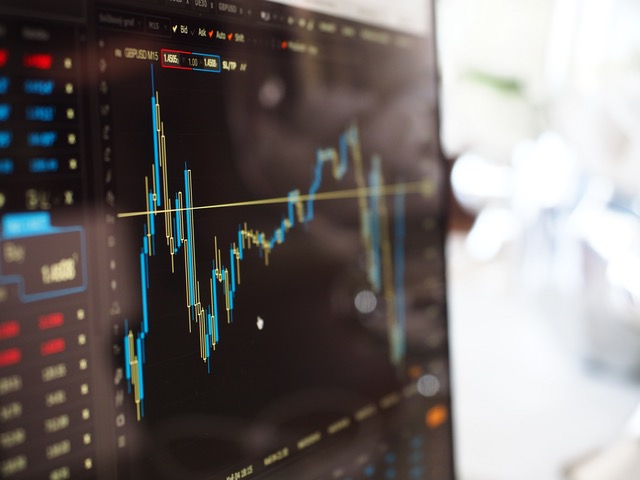 Reporting
Pretty much all of the marketing email services offer a reporting and analytics function. Reporting is crucial to your email marketing success. This will show you what has worked and where readers have engaged. Learn from your reporting and analytics and tailor your next email broadcast based on your findings.
---
If you get all of the above right then you are well on your way to having a successful email marketing campaign, if you don't have the resource to run this yourself or need any support or guidance contact JeMarketing to set your email marketing wheels in motion.