You will have seen display ads, but may not have known what these ads are called. Display advertising is a type of online advertising that is usually made up of banner ads, images, audio and video, to share an advertising message. In the purest form, display ads are normally square or rectangular images that appear on a website but that don't belong to the website that you are viewing.
You may have looked on a website at a pair of shoes, once you have left the site, these shoes seem to follow you around encouraging you to return to that site and buy the shoes. This is also display advertising, using a process called retargeting.
Is display advertising for me?
Display advertising is great for generating brand awareness; I like to think of display as subliminal advertising. It plants the seed of a brand or product to potential customers.
You may not see a quick win from these types of ads, but they will contribute to your sales funnel. In my experience, display adverts form an integral step in your customer's consideration period. I have witnessed an increase in brand searches when display adverts are live. These may be customers who didn't know you existed but have remembered your brand at the time that they are ready to buy.
Display advertising doesn't cost the earth, it can be done on a budget and doesn't always require a digital creative or design agency to create your ads. You can do most of the work yourself to save on marketing costs.
Buying display advertising space
To set up a display advertising campaign, you need to buy advertising space; these are the most common types:
Direct site buys

- you can approach a website owner directly and buy space on their website for a fixed period of time. They will provide you with a specification of their requirements and a rate card or the cost. Direct buys can start at as little as £50 per month but can range into the thousands per week, the price will normally depend on the amount of traffic that the site owner receives. If this is something that they do regularly they should be able to provide you with typical results that you could expect for that time period. There are no additional targeting options available from this approach, your advert will be shown to everyone who lands on the web page that your ad features on.
Display advertising networks

– there are a number of networks that offer you the chance to buy advertising space on an auction basis, these are great for small business as they allow you to bid on how much an interaction is worth to you; the most common bid models are CPC where you can pay a fixed amount for a click on your advert or CPM where you bid for a fixed price for every 1000 views of your advert. When you set up your display campaign using a display advertising network, you choose your targeting of people that are likely to be your customers and how you want to pay. Once this has been selected and you have uploaded your adverts (sometimes referred to as creatives) your advert will be entered into an auction, this process takes milliseconds to complete. Other advertisers will have also completed their setup and will be competing with you for advertising space. If you are successful in the auction then your advert will be shown to a potential customer. This bidding process is sometimes referred to as real-time bidding or programmatic.

Media buys

– There are many programmatic networks available that all have unique USPs. They will all offer varying forms of targeting, such as keyword, lookalike, contextual or 3rd party data overlays. These media owners have huge databases of people's internet behaviour and they will offer you a super targeted audience overlay across the main display networks. They place bids for you and manage your campaigns, you are unlikely to get much change from £10,000 per month using this approach as most will have a minimum spend. This tactic isn't really for the small marketing budget or the average start- up or those exploring display advertising in the first instance but is well worth exploring moving forwards.

Ad sizes

There are many advert sizes available across this internet, the dimensions relate to pixels, a medium rectangle should be 300x250 pixels. the most common are the below: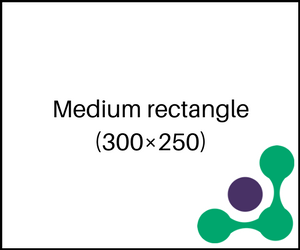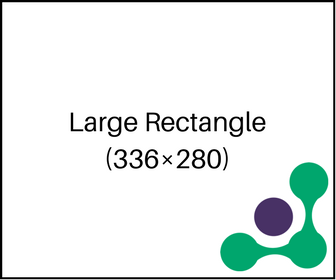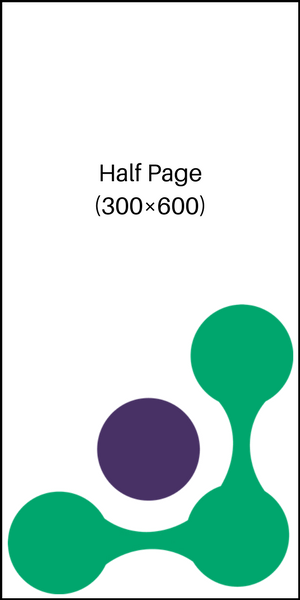 Others are:
Square (250x250)

Small Square (200x200)

Banner (468x60)

Inline Rectangle (300x250)

Large Rectangle (336x280)

Skyscraper (120 x 600)

Wide Skyscraper (160 x 600)

Large Leaderboard (970x90)

This is not an exhaustive list, there are many more, these are the ones with the most available ad inventory typically.
Click here to view the Internet Advertising Bureau's comprehensive guide.
Making adverts
An advert can be as straight forward as a jpg static image, you are able to build this yourself in www.canva.com, using one of their templates or building your own design. A good advert should have a contrasting border, 1 pixel wide. This should be obviously contrasting i.e. black on white. Some display adverts will audit your adverts and disallow them should they not have this border.

If you want to take the next step, you can build an animated advert or advert that has multiple frames. This can be done with http://html5maker.com. Adverts created here should be accepted by most display networks, make sure you check any specs available though.

Don't forget to include a strong call to action, tell the viewer what they need to do i.e. buy now, learn more, download now.

Tracking the success of your adverts
Tracking will be done in the interface (such as Google or Bing) that you decide on, you will be able to see things like clicks, impressions and the types of targeting that have worked. If you decide to go with a direct site buy or a media buy, you may have to ask for the click and impression information.
Teamed with your analytics, you'll get a holistic view of how well things have gone. To make sure your efforts are clear in your analytics system, it is worth building tracking links. Google has a tool that allows you to fill in fields in a form and it spits out a tracking link. When you are setting up your campaign in the display network, use a tracking link as the click-through URL and you'll be able to filter your analytics by campaign to see what has and hasn't worked.
If you want to know more or would like to explore display advertising, contact JeMarketing to discuss your requirements and see if this is the right approach for you.